What Is SMARTEST?
ΣMARTEST (pronounced sum-artest), or more simply, SMARTEST, is an online learning platform and knowledge repository that assists and facilitates learning, and is based on a close partnership between Students and Educators.
If you are an Educator and are interested in using the system, we welcome you!
To get in contact, please email Alexander Bolotov at [email protected]
To learn about SMARTEST visit the YouTube channel for demoes in English, Russian and Uzbek.
SMARTEST has been developed within a project undertaken at the University of Westminster and is sponsored by Quintin Hogg Trust.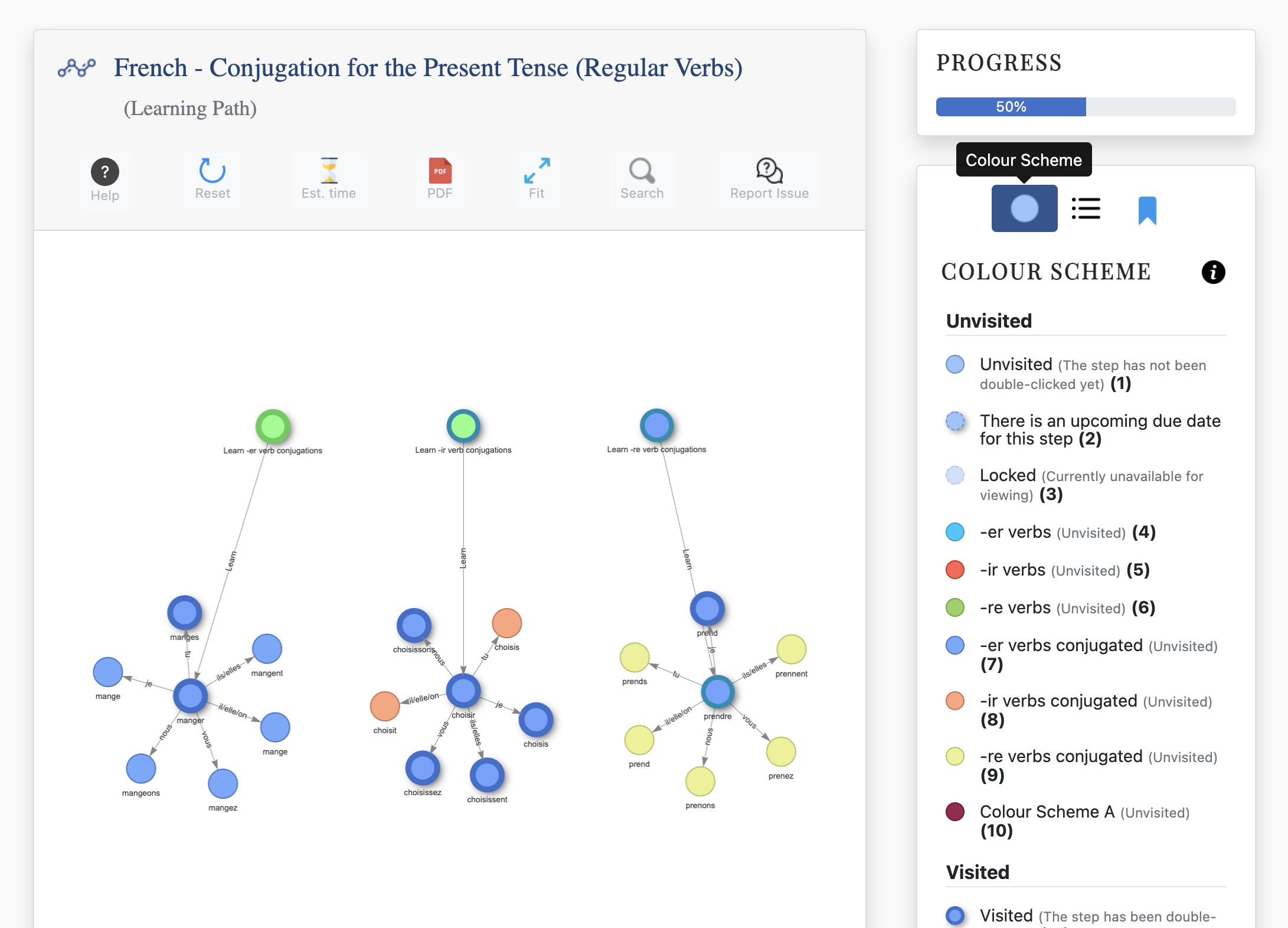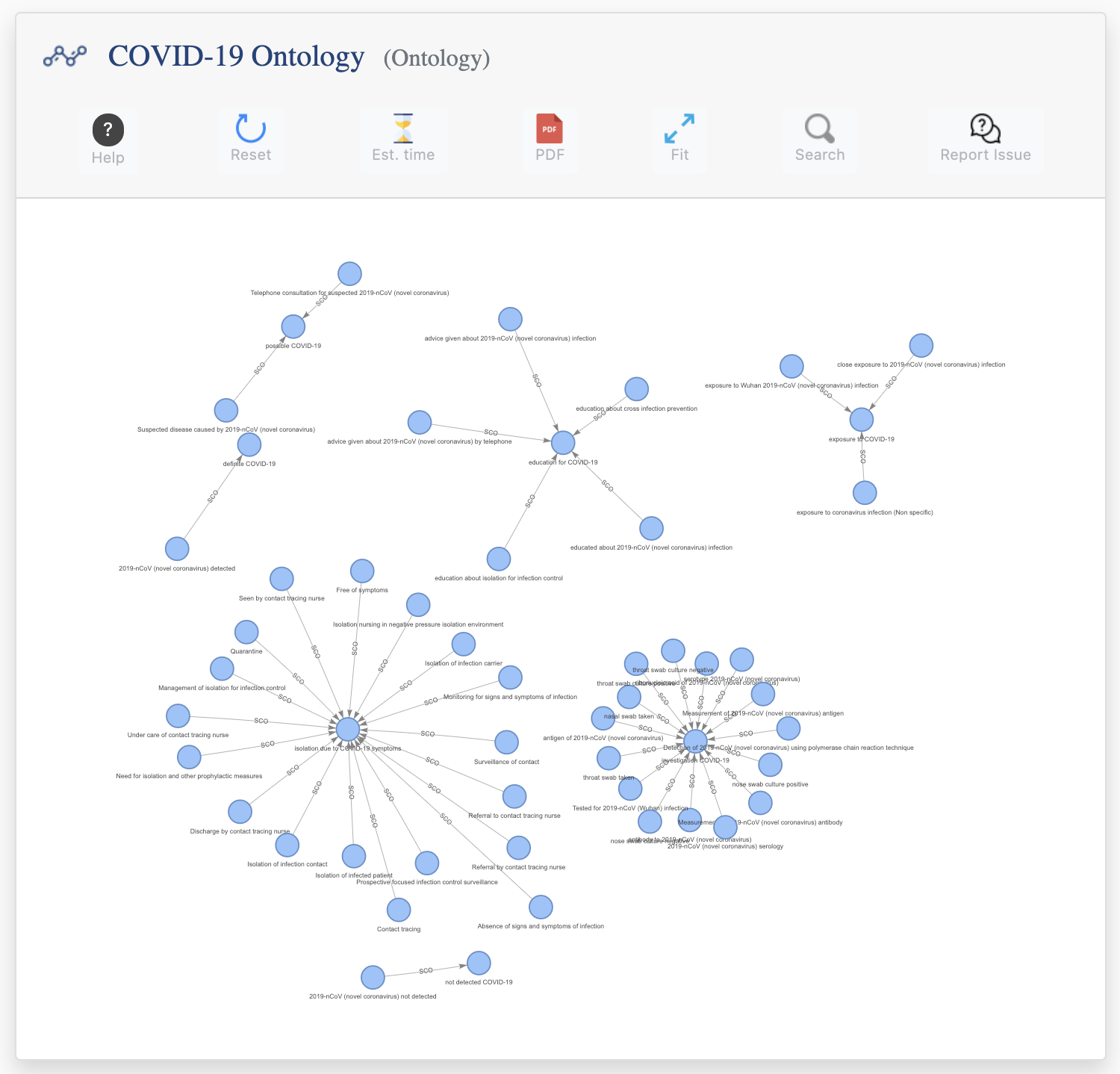 Learning with Graphs
SMARTEST uses graphs to convey learning content to students. Students who have used SMARTEST have noted that presenting information in this way makes it very easy to see how something is broken up and structured, allowing them to identify how to get from point A to point B, point B to point C, point C to point D, and so on, very easily.
Graphs are versatile through their applicability at being able to model a range of concepts or processes, from a simple process, like solving a mathematics equation, to very complex model, like mapping out an ontology of all known human diseases. When presented graphically, they excel at revealing a concept's structure, which can be helpful for when you want to map something out or see how something works, step by step.
In SMARTEST, the nodes act as containers of information that can hold detailed descriptions, links to helpful resources, downloadable files and notes! Furthermore, when you enter your level of understanding on a topic in the node, the node will change colour to reflect this, acting as a marker for the topic showing that you either understood it well or did not understand it at all.
Teachers who make the modules you look at will also be able to see this and will be able to offer assistance if needed.
What is a Graph?
A graph is a mathematical concept in computer science (of which more can be learned about here) which is made up of nodes and edges. A graph can map out a concept or learning activity in a clear, structured, visual format.
Nodes (coloured circles) contain content such as instructions or concepts relevant to the subject it is being used for.
Edges (the lines connecting together two nodes), show the relationship between them.
A learning path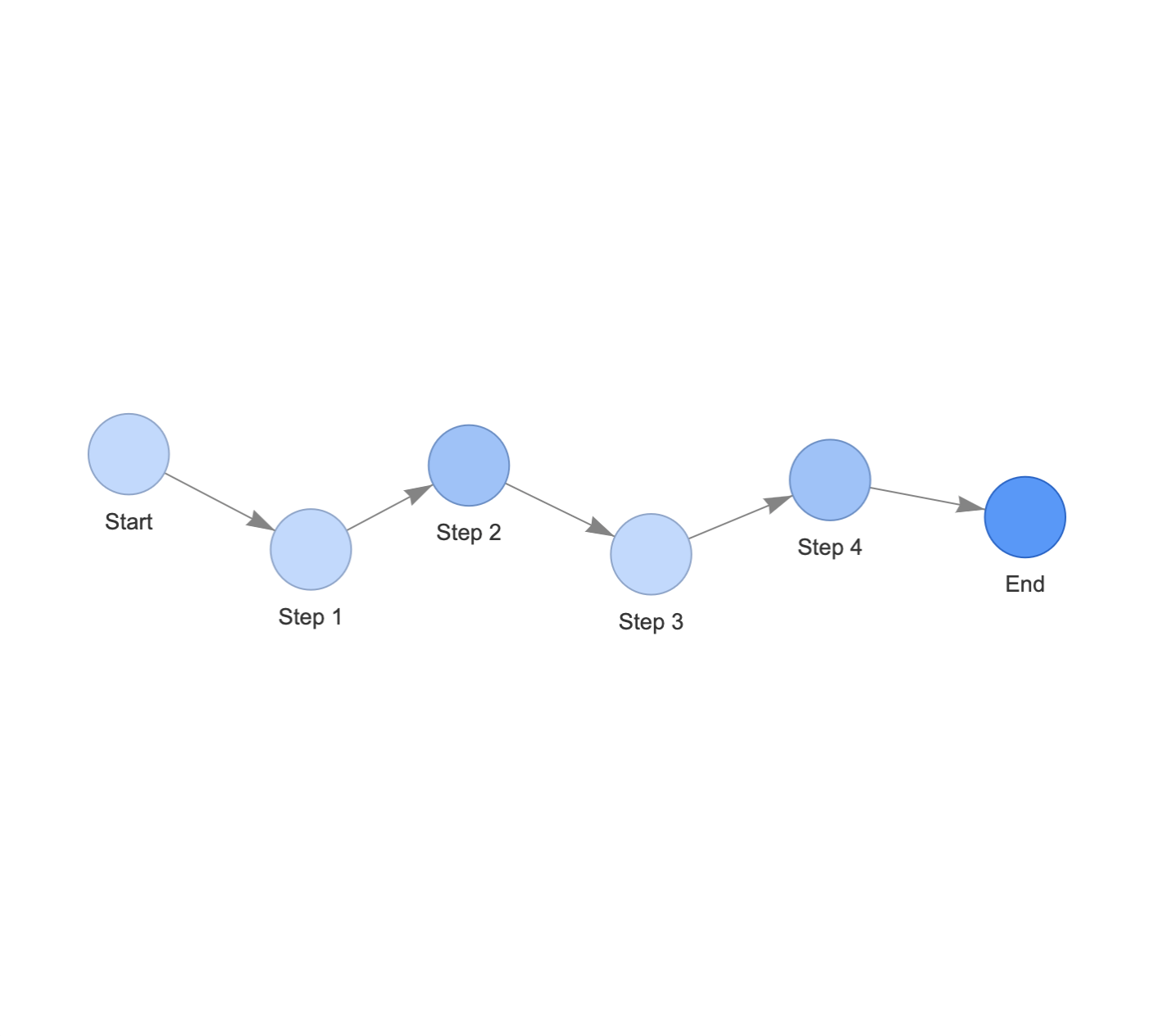 An ontology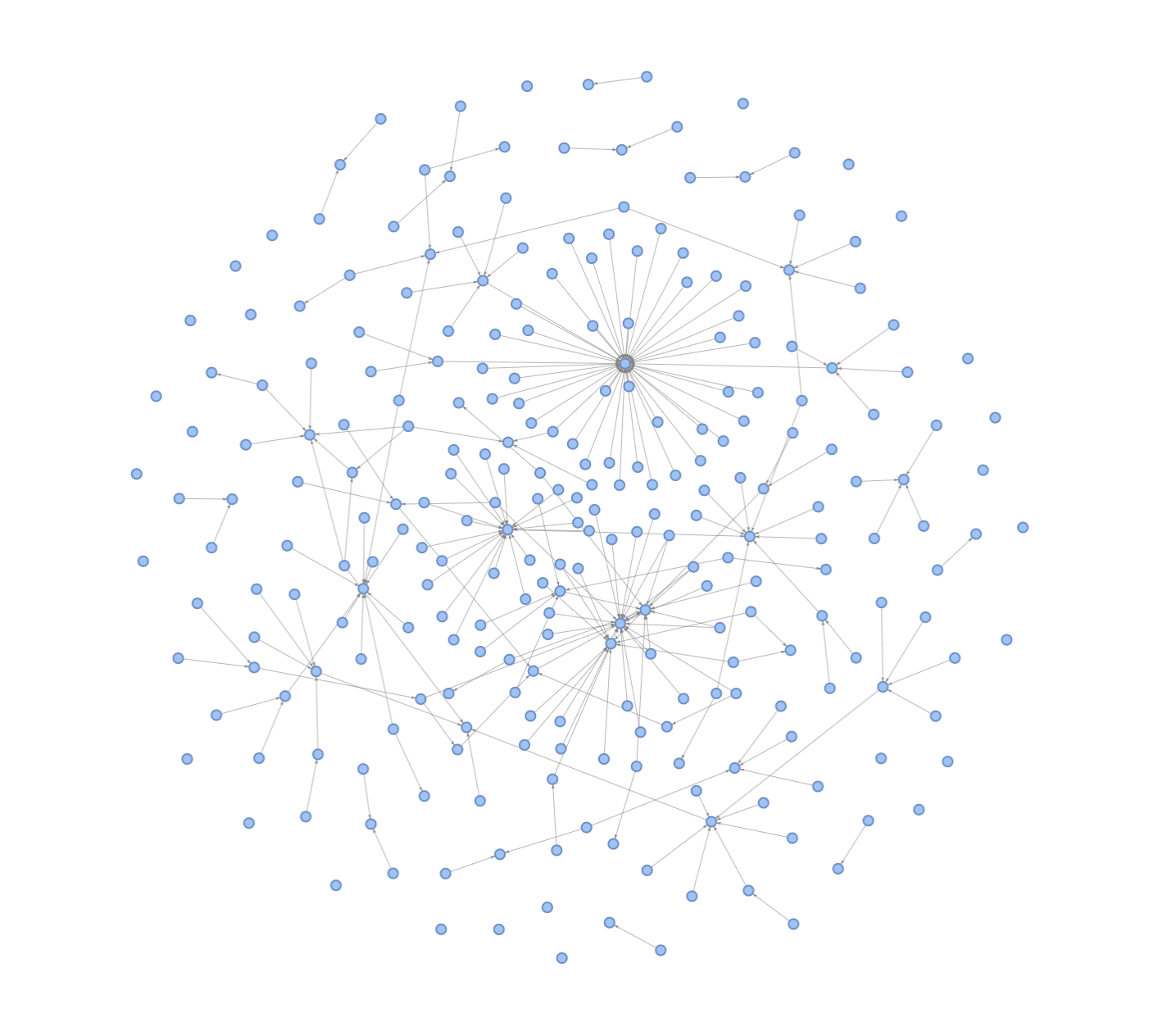 The two main graphs types in SMARTEST are learning paths and ontologies.
A learning path sets out steps for students to go through to acquire knowledge for their subject and build on the already acquired knowledge to complete the next steps.
It allows students to see what steps they will need to take to achieve the final goal and creates a visual sense of accomplishment as students get closer and closer to the end of the learning path.
An ontology, on the other hand, is a set of concepts and categories in a subject area or domain that shows their properties and the relations between them.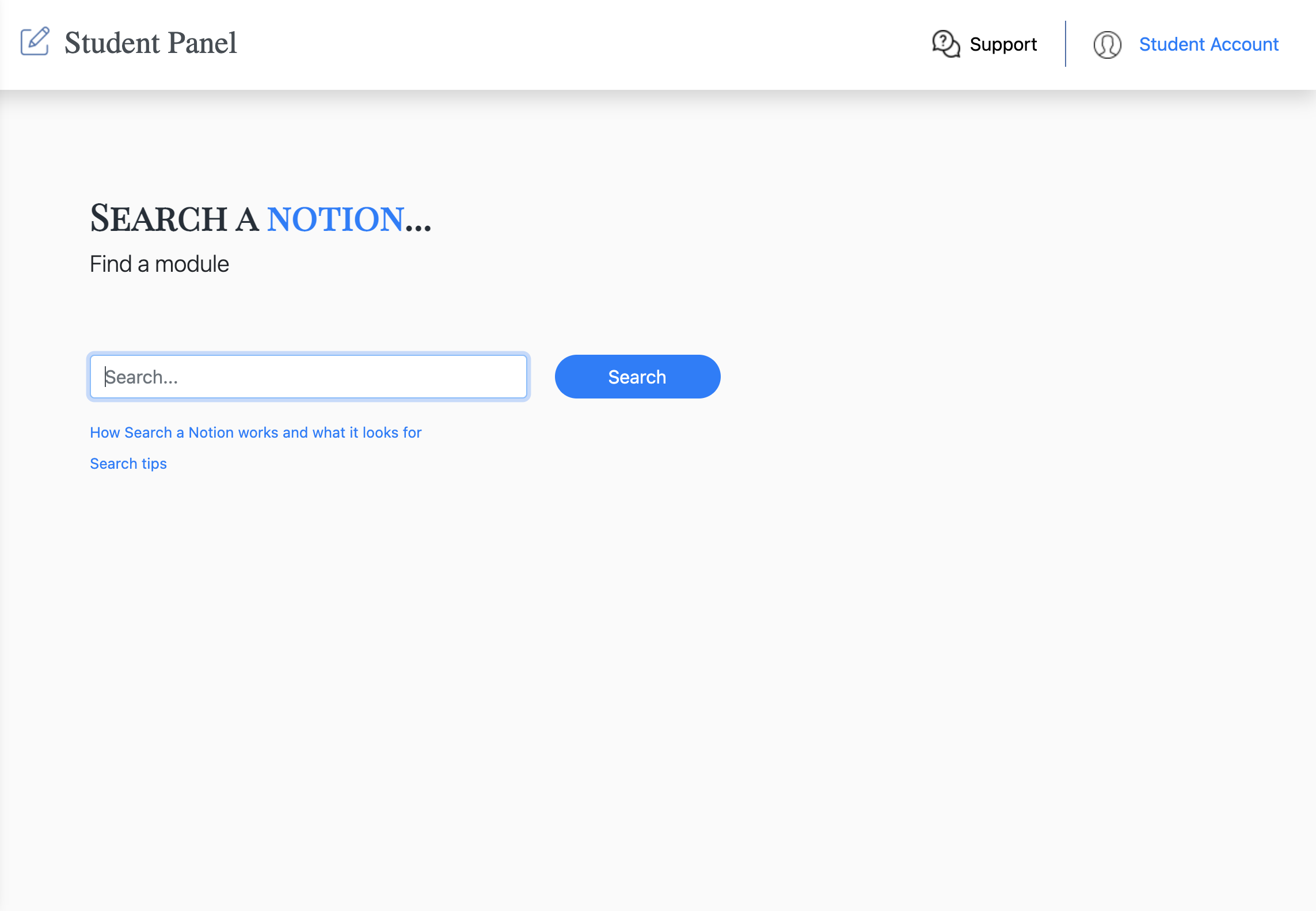 Helpful Features
Search a Notion
SMARTEST has a search functionality which we call Search a Notion.
By entering in one or multiple notions, it is possible to locate specific information.
This will search for matches in all aspects of a graph like the graph name, node names, node description, edge descriptions, node tags, and more.
Inspect search results by clicking the "View" button on the right-hand side of the results. This is useful to facilitate extended learning - if students wish to learn more about a topic they can do so by themselves using this tool. It can also consolidate information if a student wants to go over certain modules that they have already completed.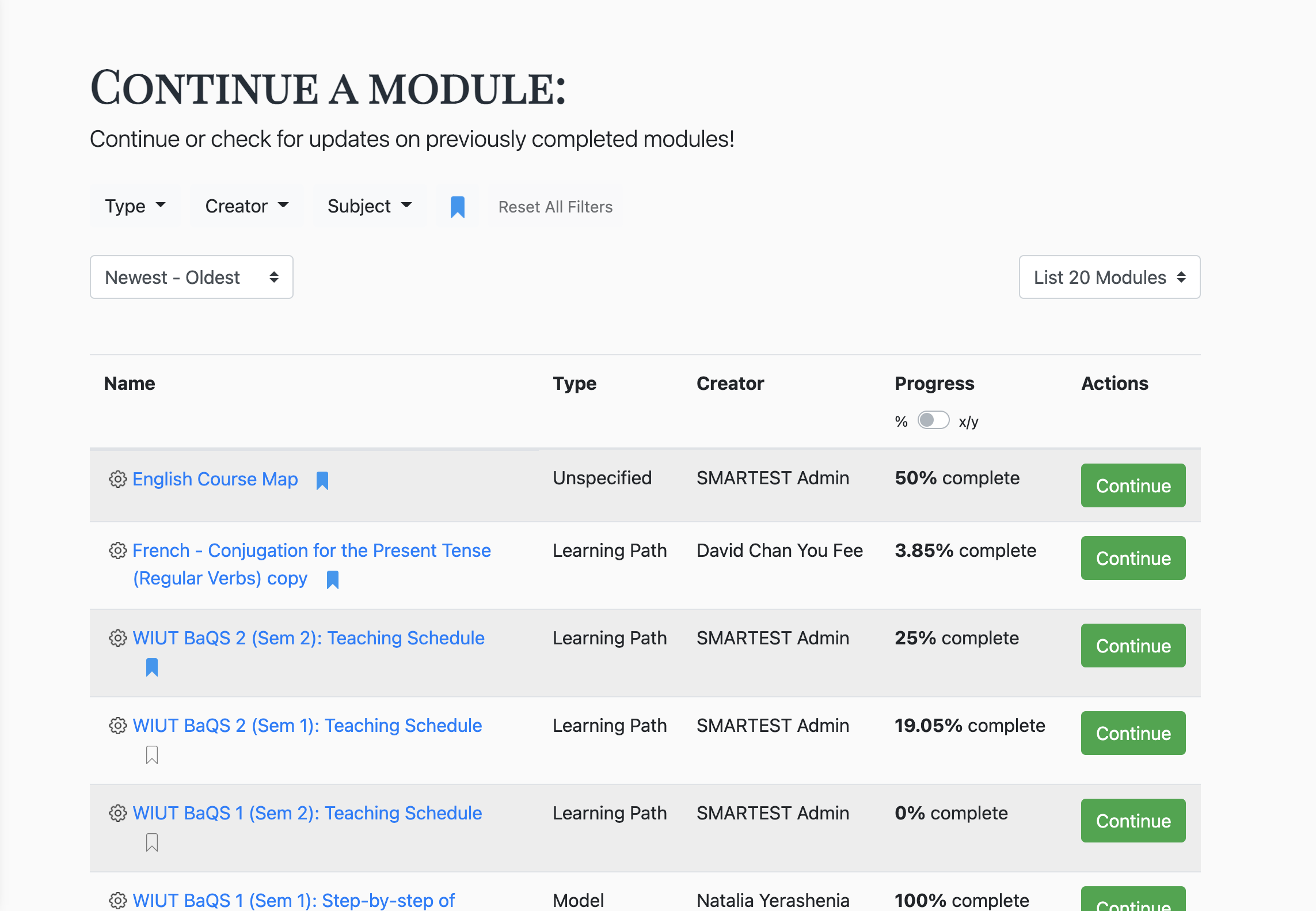 Continue a Module
If you are a student and want to go over modules you have already started or completed, or if you want to continue where you left off, you can simply select "Continue a Module" from the menu and any modules that you have previously started will be displayed.
SMARTEST for You
For Teachers
As a teacher, you will be in charge of the graphs you make, meaning you will be in control of what content you want to cover, the points you want to emphasise and the topics you want to go into more detail on.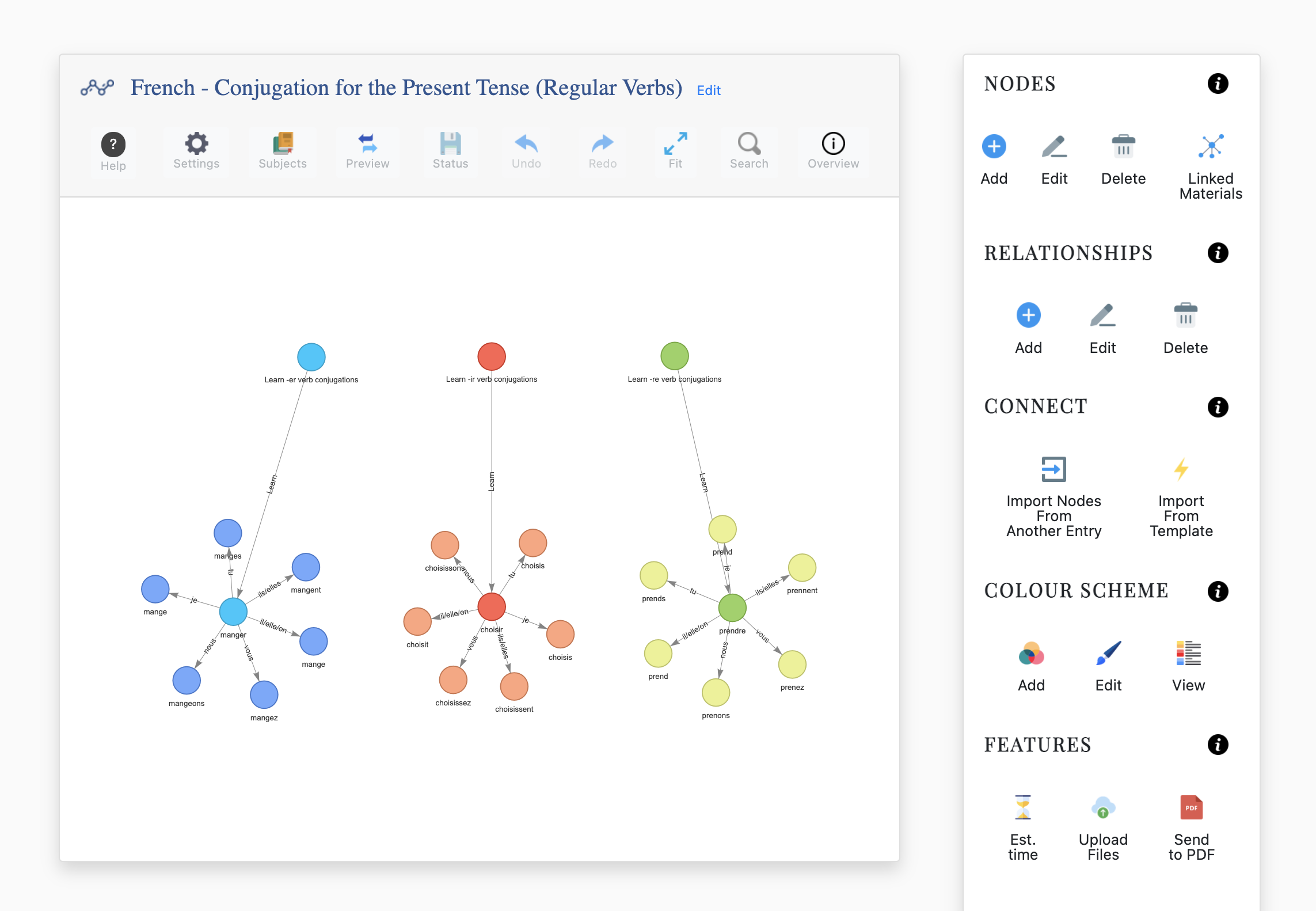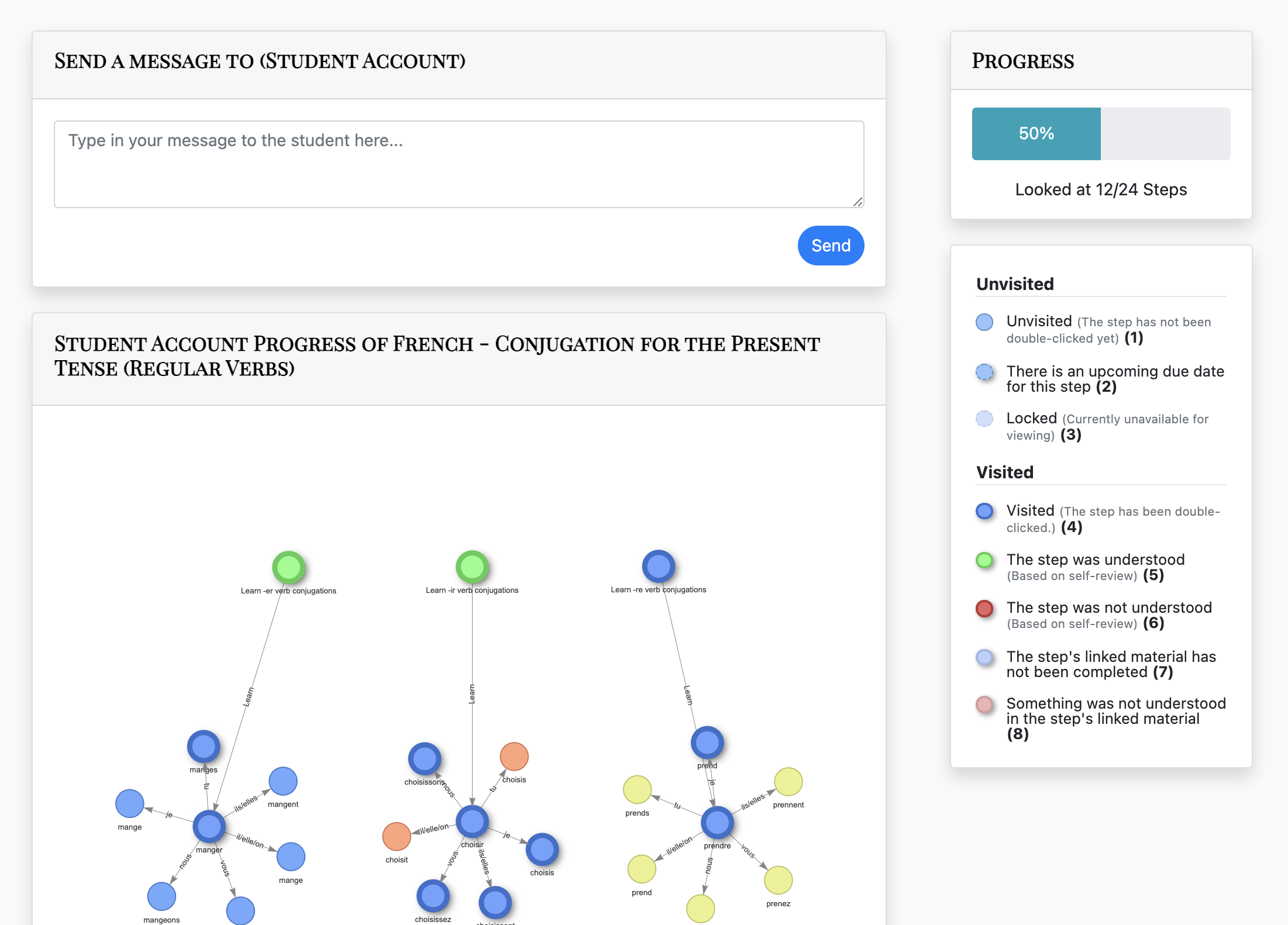 Student feedback will be easily provided for you to view and colour coding in graphs will make it easy to see your students' levels of understanding for the topics of graphs they are tackling.
For Students
You can pseudo-instant message teachers for support directly using SMARTEST! Work is being done to make this feature more real-time.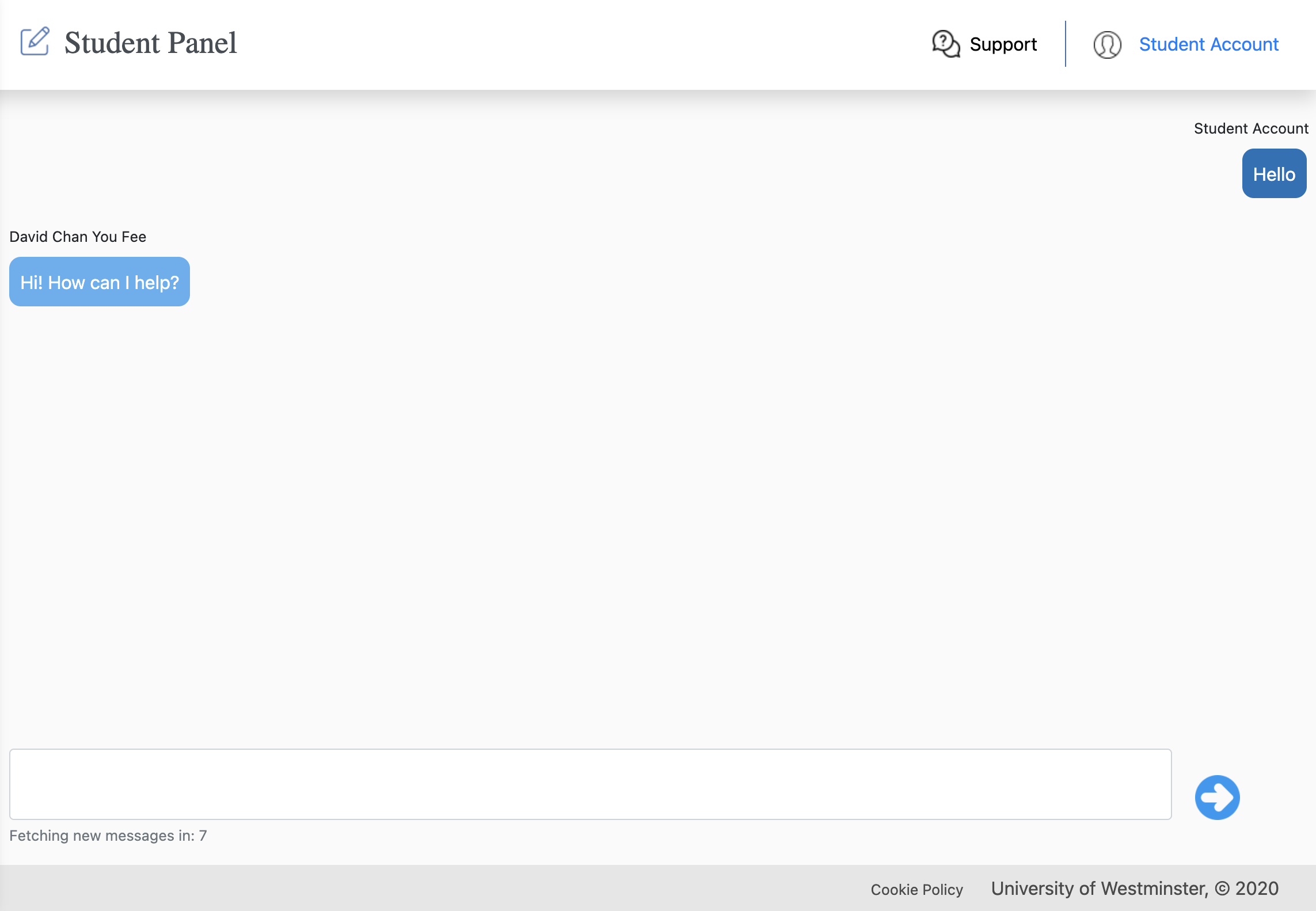 As a student you will also have a personal dashboard where you can easily continue on conversations and graphs you accessed from you last learning session.
You are also free to explore other graphs outside of your learning scope from the Browse the Repository page if you are simply curious at what other content there is on SMARTEST.
Content is also exportable in PDF format so you can have access to it even when you are not logged into the platform!
SMARTEST also keeps track of your progress by how much you have completed a graph, as seen by the percentage bar, but also by how much you understand it, which can be seen by how a node responds to your level of understanding on a topic by changing colour.
Keeping track of aspects such as these are sure to help you keep up-to-date in your module, guide you on what steps to take next and help you plan ahead for your studies!
Other aspects stored within graphs, such as the estimated time to complete, as well as the graph overview feature, which shows a high-level overview of a graph, can also help with this.